North Haven Roof Repairs
Experienced Roofing Professionals
As an essential part of your home, your roof sees a lot of wear and tear. It is constantly exposed to the elements, protecting your home from damage from all kinds of weather. Like any part of your home, your roof can sustain damages that need professional attention. If your roof needs repairs, turn to the experts at Skyway Roofing. We provide a full suite of roof repair services in North Haven, as well as across New Haven County, Middlesex County, Hartford County, and Fairfield County. Whether your roof is missing a few shingles or has sprung a leak, our team of roofing professionals works hard to quickly resolve your roof issues. With Skyway Roofing by your side, you can be confident that your roof is in good hands.
---

To get started with our roof repair services in North Haven, please call (800) 463-7490 or contact us online today.

---
Professional Roof Repairs from Experienced Experts
You do not want to wait around to address your roof issues. Problems with your roof are situations that do not resolve themselves with time. In fact, roof problems tend only to get worse as time goes by. When you notice an issue with your roof, call a professional right away. With our team of highly experienced roofing professionals on the case, your roof will be patched up in no time.
Skyway Roofing offers a full suite of roof repair services for issues such as:
Broken or missing shingles
Collapsed or sagging roof
Damaged flashing or venting
Roof leaks
Rotting wood
Wind, hail, or storm damage
Your roof works hard to protect you and your family from the elements. Because it endures season after season, your roof degrades over time, requiring maintenance or repairs to keep protecting your family and your home.
Why Choose Our North Haven CT Roof Repair Company?
When you enlist our help, we conduct a thorough inspection of your roof to pinpoint the issues that are causing your problems. If you are experiencing a leak, for example, we hunt for the source of the leak – we do not just treat the issue that we see. Once we have a fulsome view of your roof's condition, we will recommend repairs that will both resolve the issue at hand and help prevent future issues from developing. Our goal is to help extend the life of your roof with targeted repairs customized to your particular situation.
Our Reviews are Through the Roof See What Your Neighbors Are Saying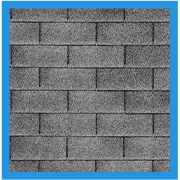 "I used Skyway Roofing for my new roof and I can't say enough good things about them. Professional, friendly, outstanding work ethic and my roof looks incredible. They answered any questions I had and explained everything in great detail."

- Danielle C.

"Skyway was so easy to work with and such a great price. My roof looks great! The workers were on time fast and efficient and so friendly. My yard looks like they were never there! Great experience!"

- Jamie J.

"Jesse and crew did an outstanding job installing my new vinyl siding and gutters. I manage a wide variety of contractors professionally and it was a pleasure working with Skyway. Highly recommend them!"

- Jim O.

"Skyway Roofing did an amazing job, they were in and out in one day and left my yard immaculate. The employees were professional and super knowledgeable. I would recommend Skyway to everyone!!"

- Jackie V.

"Skyway is a very professional company. They helped me in every step. Made sure everything arrived when it was supposed to arrive. The people they have working for them are very nice and they work. No one standing around."

- Dan D.

"Their quick response for an estimate, the sharing of both references and their mission statement, and the ease of getting my questions answered made the process stress-free. The work was completed quickly and professionally."

- Cathy H.

"Fantastic job by Sky Way Roofing! The crew was awesome, started early in the morning and finished the roof by 6:00 PM. They cleaned everything up and you never would have known they were there! Reasonably priced and they work with you with financing."

- Lisa S.

"Fabulous business. Extremely reliable. We are very pleased with the work they have done at our properties and would recommend them to all. Professional kind and affordable."

- Stacy C.
Skyway Roofing Will Fix Your Roof
At Skyway Roofing, we have had over 35 years of experience fixing roofs across New Haven County and the neighboring areas. We understand that keeping a solid roof over your head is essential to the safety and comfort of you and your family. We offer competitive pricing and a high standard of work so you can be sure that you are getting both the best value and the best workmanship when you choose Skyway Roofing.
---

Call today to get started with professional roof repairs by Skyway Roofing! Call (800) 463-7490 or contact us online today.

---