Roof Maintenance in North Haven, CT
Take Care of Your Home's Roof
When was the last time your roof had a tune-up? Most homeowners forget that their roof needs regular maintenance just like the rest of their home. Don't fall into this trap! At Skyway Roofing, we are here to keep your roof over your head. We offer high-quality, professional roof maintenance services in North Haven, with additional service areas in New Haven County, Middlesex County, Hartford County, and Fairfield County. In order to keep your roof leak-free and working properly, regular maintenance is key. We have over 35 years of experience in roof maintenance services. With our help, you can trust that your roof will continue to protect you and your family for the long term.
---
Questions about what roof maintenance entails? Give us a call at (800) 463-7490 or contact us online to speak with one of our roofing professionals today.
---
Make the Most of Your Roof
Regular roof maintenance can benefit your home in the following ways:
Control & Prevent Damage: Like visiting the doctor or the dentist every year, regular roof maintenance can help spot small problems as they arise and before they develop into larger issues
Preserve Your Home's Appearance: When your roof is well-maintained, it keeps your home looking fresh and can help preserve (or improve!) your home's market value
Enhance Energy Efficiency: If your roof's ventilation and insulation systems are regularly taken care of, your home's HVAC system will be able to run more efficiently for longer, saving you on your utility bills
Extend the Lifespan of Your Roof: If you take good care of your roof, your roof will take good care of you for many years to come
Roof repairs can be costly, and can cause serious disruptions to your everyday life. With simple, regular maintenance, you can avoid these situations entirely. Regular maintenance can take the surprise out of things like leaks or other roof damage, by spotting the signs early and making repairs before the situation devolves into a larger problem. With our team by your side, you can be sure that your roof is in good hands.
Our Reviews are Through the Roof See What Your Neighbors Are Saying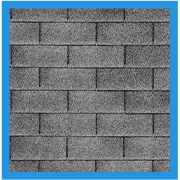 "I used Skyway Roofing for my new roof and I can't say enough good things about them. Professional, friendly, outstanding work ethic and my roof looks incredible. They answered any questions I had and explained everything in great detail."

- Danielle C.

"Skyway was so easy to work with and such a great price. My roof looks great! The workers were on time fast and efficient and so friendly. My yard looks like they were never there! Great experience!"

- Jamie J.

"Jesse and crew did an outstanding job installing my new vinyl siding and gutters. I manage a wide variety of contractors professionally and it was a pleasure working with Skyway. Highly recommend them!"

- Jim O.

"Skyway Roofing did an amazing job, they were in and out in one day and left my yard immaculate. The employees were professional and super knowledgeable. I would recommend Skyway to everyone!!"

- Jackie V.

"Skyway is a very professional company. They helped me in every step. Made sure everything arrived when it was supposed to arrive. The people they have working for them are very nice and they work. No one standing around."

- Dan D.

"Their quick response for an estimate, the sharing of both references and their mission statement, and the ease of getting my questions answered made the process stress-free. The work was completed quickly and professionally."

- Cathy H.

"Fantastic job by Sky Way Roofing! The crew was awesome, started early in the morning and finished the roof by 6:00 PM. They cleaned everything up and you never would have known they were there! Reasonably priced and they work with you with financing."

- Lisa S.

"Fabulous business. Extremely reliable. We are very pleased with the work they have done at our properties and would recommend them to all. Professional kind and affordable."

- Stacy C.
Choose Regular Roof Maintenance from Skyway Roofing
As a family-owned business, Skyway Roofing knows how important it is to keep a roof over your family's heads. We have over 35 years of experience in providing high-quality roofing services, from repairs and maintenance to repairs and replacement. We have seen it all! We understand the importance of ongoing roof maintenance and work hard to ensure that your roof gets the attention it needs on a regular basis. With our help, you will not have to worry about your roof suddenly springing a leak or deteriorating quickly. Choose Skyway Roofing for professional roof maintenance in North Haven.
Roof maintenance should be scheduled regularly in order to ensure your roof lasts as long as possible. Experts suggest that roofing services should be done at least twice a year to check for any possible damage and areas of concern, especially if your home is located in an area that may receive severe weather like the harsh Connecticut winters. If your roof is older, or you are concerned about its condition, it can be beneficial to opt for more frequent inspections for optimal protection. The experienced roofers at Skyway Roofing can help determine when the next roofing service should be scheduled and take steps to ensure that this lifelong investment continues to provide value and protection with regular upkeep.
---
When was the last time you had your roof looked at? Give us a call at (800) 463-7490 or contact us online today to get started with our team.
---